Ok, so I said I was going to update this blog once a week. I have not lived up to that goal but starting now I am going to make a strong effort to blog regularly. Because I have not written anything in nearly two months I am going to write a timeline summary of what I have been up to.
Immediately upon my return from the Olympics I underwent two minor surgeries to take care of some nagging problems. The first operation was to remove a viral infection from my right foot. The photo below illustrates the aftermath, and yes it was extremely painful.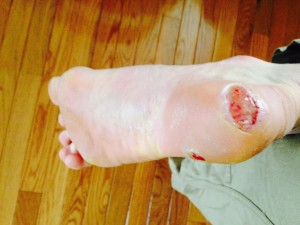 The day after having the virus removed I had a gum grafting procedure.  I grind my teeth in my sleep which led to rapid gum recession.  An oral surgeon took tissue from the roof of my mouth and grafted it onto three areas of my gum line.  Here I am looking like a Chipmunk.
Recovery from the two surgeries was not fun and it took about three weeks until I could do anything.  Fortunately there was still good Spring skiing in the east when I got back on my feet.  I took this selfie after skinning to the top of Cannon Mountain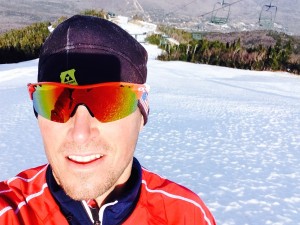 Amber took these Pictures of me skiing Tuckerman's Ravine on Mt Washington.
In Early April I went to Washington DC to visit the White House and met the President and First Lady.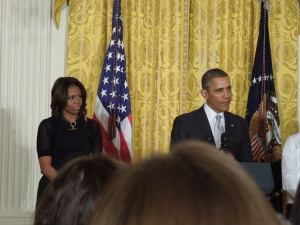 In late April I was the guest of honor at the JDRF (Juvenile Diabetes Research Foundation) Promise Gala in Washington DC.  Here I am posing with a poster of myself.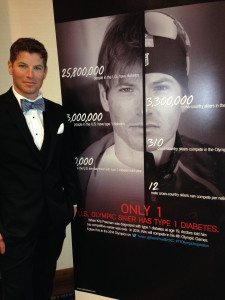 In May I attended JDRF events in Phoenix, Albany and Detroit and also rode my bike 100 miles in the American Diabetes Association's Tour De Cure in Minneapolis.
I also found time to take a quick four day vacation with Amber.  We flew into Phoenix and drove to Sedona where I got in a few of the best mountain bike rides of my life.
Then we made a stopover at the Grand Canyon on our way to Las Vegas.
Then we saw Guns n Roses perform at the Hardrock Hotel.  Use Your Illusion II was the first CD I ever bought and I have been a huge fan since.  I was twelve years old when they toured Use Your Illusion so I have never had the chance to se them live.  Axl was in top form and hit all his notes.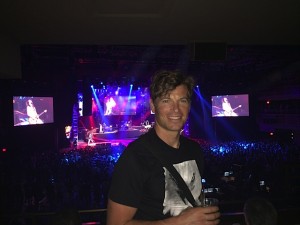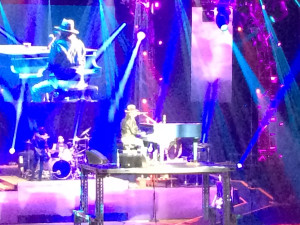 Amber and I aren't really into cities but we walked the Vegas strip anyway and ate at a faux Venice restaurant.
When Amber and I returned home it was time to pick up our new Vizsla puppy.  We have both always wanted to have a dog but could not adopt one because our schedules were far to busy.  I am typically on the road five months a year.  Now that Amber lives with me with can share the responsibilities.  We named our puppy She-Ra after He-Man's sister, the Princess of Power.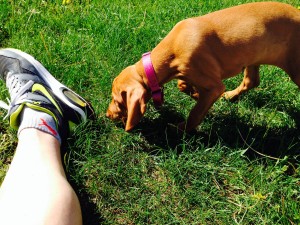 I have returned to training and my sensations have been good and predictable thus far.  The Mt Washington Hill Climb will be my first race since the Olympics on June 22nd.